Acres Celebrate Successful DSEI Exhibition
What a fantastic week we've had at DSEI. We've had lots of successes throughout the week.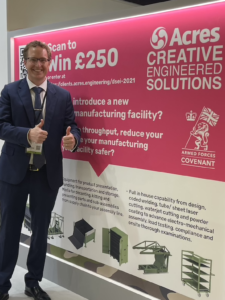 We've met up with existing customers and met lots of new potential customers that see a potential of working with Acres to help them improve productivity, efficiency, quality and H&S. We've also benefited from identifying some potential suppliers that could add value to the products and services that we offer our customers. Finally we've heard about lots of the great things happening within the defence industry.
Thank you to Andrew Kinniburgh and the Make UK team for their fantastic efforts representing SME's and helping us to take our first step as exhibitors at this truly international and world class show.
We're looking forward to following up with all of the people we've met and will be certainly returning in 2023.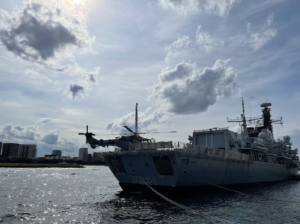 Defence and Security Equipment International (DSEI) is a biennial defence and security trade exhibition which serves as a forum between governments, national armed forces, industry, and academics, held at ExCeL London. DSEI provides defence stakeholders with the opportunity to network and showcase their latest products and ideas across aerospace, land, security, and joint domains.
Other pages of interest:
https://www.makeuk.org/about/make-uk-defence