Midlands Aerospace Alliance
Acres and the MAA...
We are proud, life-long members of the Midlands Aerospace Alliance (MAA) and the work it does in the Aerospace Industry. Here's an overview of the great work that the MAA does and interview with its CEO, Dr Andrew Mair.
You too can benefit from working with the Midlands Aerospace Alliance.
Key Drivers
Key Drivers
How does the MAA help its members?
Sharing knowledge and information – The MAA's wide knowledge of the aerospace industry lets it connect member companies to customers, suppliers and partners, through seminars, workshops and networking with customer companies.
Expert support for members – The MAA offers a range of support services focused on aerospace industry requirements to help you develop your business.
Leading coordination of shared strategy – The MAA represent all members of the Midlands aerospace community in dialogue and strategy development, so they can make our local and regional economic ecosystems work better and maximise the effectiveness of the business and government resources available to companies in the Midlands. They work closely with the other UK regional aerospace alliances, they support the UK's Aerospace Growth Partnership (led by the national aerospace body ADS and the government department BEIS) and they are an active member of the European Aerospace Cluster Partnership.
Supply Chain Performance

Technology Development

Working with other Aerospace Clusters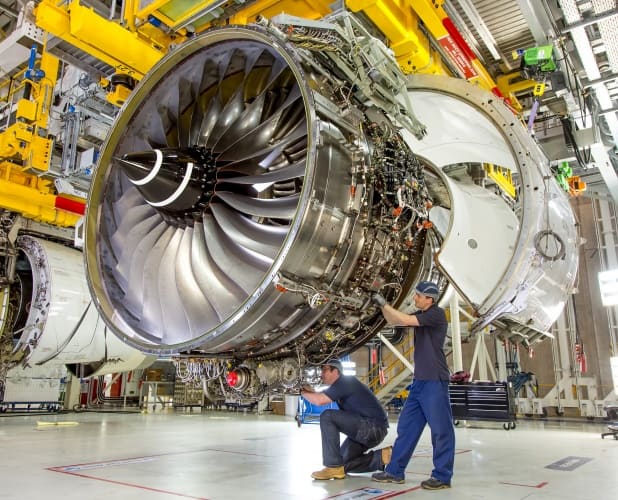 Expertise
Expertise
The Midlands Aerospace Alliance (MAA) is the voice of companies in the British Midlands supplying the aerospace industry. It has been working since 2003 to grow business revenue and high-quality employment for companies and people involved in the aerospace industry across the Midlands.
The mission of the Midlands Aerospace Alliance within our aerospace cluster is to promote and support cooperation between industry customers, suppliers, the public sector and other partners in the Midlands and globally in order to improve the competitiveness of all our Midlands companies in global aerospace markets. We can achieve things together which could not be achieved if we worked alone.
Directors from four big aerospace companies

30 experts from our companies sit on three MAA working groups

Technology funding and support
Tell us about yourself- Who is Andrew? When you aren't working, what do you like to do to relax?

I used to be an academic economist working in business schools, latterly teaching strategic management in the University of London's Birkbeck College. Outside work, since my elderly Weimaraner died, it's all about hill and coastal walking and catching up on my missed musical education and re-learning my French.

When was your first introduction to the aerospace industry?

As a consultant, while an academic at Warwick Business School, working for local authorities with big aerospace companies to ensure their local economies flourished. That was back in the 1990s.

What are you most passionate about the aerospace industry?

Working with engineers. I'm not one but my grandfather and father were; I really like the way engineers think and solve problems, though I think they rather put up with me as a woolly economist who doesn't seem to mind inaccuracy.

Why is having the right equipment critical to aerospace manufacturers?

It's all about precision, quality and repeatability in aerospace. And that's about keeping us all safe in the air by always doing the job properly.

Who are the biggest players in UK Aerospace at the moment? Do you think this is changing?

We're still led by Airbus, BAE Systems, Rolls-Royce and Leonardo. Of course with Brexit and the current crisis things may evolve. We've deliberate rejected the European club and that matters to companies like Airbus and Leonardo. But these companies will remain the big players for years to come; the pace of change in aerospace isn't very fast.

How has the aerospace industry changed over the last 10 years? How do you feel the aerospace industry needs to react coming out of COVID?

It would be preferable if the downturn and then the upturn were managed in a systematic way by the big companies, in the interest in the system of a whole, to avoid too much disruption and cause as little damage to our supply chains as possible. But not all the big companies in the UK are adopting this kind of perspective, unfortunately.

What are the opportunities for aerospace companies coming out of COVID?

There will be some opportunities as supply chains restructure, to gain new business at the expense of competitors. Or with new outsourcing moves by customers as they re-focus their operations. But the risk is our French and German friends are retaining their capacity and capability ready to grab the business of a weakened UK supply chain undermined by the absence of government support. Not surprisingly, many companies are looking to markets outside aerospace like defence or medical.

What are some of the ways the Aerospace supply chain help businesses diversify into new markets? What new markets is the industry looking to explore?

Most aerospace suppliers are already fairly diverse, supplying nuclear, defence, motorsport, for instance. This has stood some in good stead in the face of the current pandemic's impact on aerospace, because they are standing on more than one leg. Rail is one area we're seeing a lot of interest in at the moment, as that industry's investment projects aren't affected, yet at least, by the crisis.

Why is it important for aerospace companies to invest in safety?

Above and beyond the needs of all working places, the aerospace industry has high standards when it comes to the products it makes and also to working conditions. Employees need to be confident that their workplaces are safe so they can focus their minds on the jobs at hand.

What do you think the future of UK aerospace looks like?

This is a worrying period for aerospace generally, across the world, with an economic recovery in aviation and aerospace still looking some years away. And then there are different approaches to the future in different countries. We are at risk of losing substantial market share to countries where governments are supporting their aerospace industries much more directly, when the overall market recovers. So our industry needs to keep investing in new technology and improving productivity – and especially now the market is down.

What has been your biggest achievement that you are proud of?

That would still be setting up the NATEP programme as a national effort to boost innovation in the lower tiers of aerospace supply chains, back in 2012-2016. Critical to making that work was to bring the UK regional aerospace alliances together with their great networks, and to run the programme at scale so it could start to make a difference. The national bodies have taken NATEP in a different direction since, much smaller and much more conventional, and to me that's a lost opportunity. The MAA has taken the same principles into big new aerospace supply chain projects with the MTC and University of Nottingham.
History
The Midlands Aerospace Alliance was formed in 2003 to support and represent the aerospace industry across the Midlands region.
The founding steering group members were
Advantage West Midlands (now closed)
Dunlop (now Meggitt)
East Midlands Development Agency (now closed)
Goodrich (now split between Rolls-Royce (Control Systems) and Collins Aerospace)
Rolls-Royce
The MAA became a Company Limited by Guarantee (non-profit limited company) in 2005 and invited Midlands aerospace companies to join as formal members. Later that year we held our first elections to broaden board representation. In 2009 the MAA moved from Pera in Leicestershire to its current offices in Coventry.
The MAA works closely with the UK's other regional aerospace alliances and the national body ADS, as well as with other European and world-wide aerospace clusters.
Membership is open to all companies and organisations that are part of the aerospace industry or desire to become part of the industry. Associate membership is available to companies outside the Midlands region.
Our origins with the MAA

MAA and the Aerospace Industry

Relationship, opportunity and technology development