Acres, Solutions Provider to the Automotive Industry
We provide the automotive sector with the products that improve the productivity and safety of production processes, enabling them to become more efficient and profitable.
You too can benefit from working with Acres, a supplier focussed on value-add and continual improvement. We understand the speed in which the industry moves and the key drivers.
Key Drivers
Key Drivers
Automotive customers benefit from a supplier that understands just in time and how important every second is when manufacturing a car.
It is fast paced, and can be greatly impacted by delays if equipment fails. Even in the most sophisticated and advanced assembly lines there are still manual operations required to deliver components and present them in the right orientation for unloading and to despatch in the correct batch size. Whilst majoring on production, the automotive sector is highly focussed on ergonomics, safety and quality.
Saving seconds in a process has a huge impact.

Component protection and quality is critical.

Team engagement & ergonomics is key to success.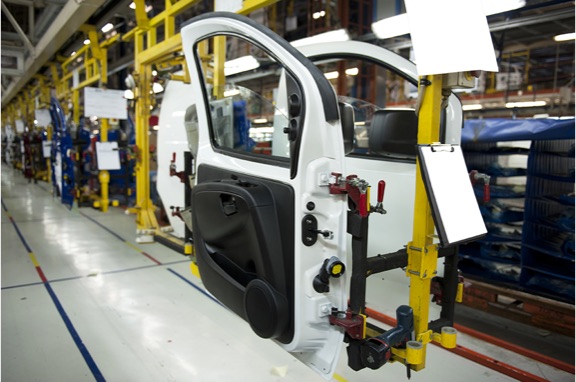 Expertise
Expertise
We specialise in the design and fabrication of equipment that is used in the manufacturing process, such as flow racks, AGV dollies, tow-trains, assembly dollies stillages, trolleys etc.
The products we deliver into the automotive sector aim at improving quality, team member ergonomics and process 'takt' time. This can be anything from kitting media to deliver components from a logistics sequencing centre to a production build line; all the way to semi-automated equipment for carrying out specific operations. We harness our knowledge, experience, technology, intellectual property and a belief in continual improvement to offer a complete service that stands apart from other companies of our nature.
World class product design.

AGV integration, tow-trains & stillages

Multi-sector solutions
Expert Insight
Question and Answers with Automotive Industry Insider Dave Rose — Director of Quality at IMKA Ltd.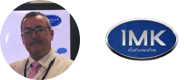 IMK Automotive is an automotive company based out of Orion Way, Kettering Business Park, Kettering, Northants, United Kingdom.
Tell us about yourself- Who is Dave? When you aren't working, what do you like to do to relax?


Family man with a very broad spectrum of close friends. Cycling and socialising, music nerd.

What has been your biggest achievement that you are proud of?


Personal life – Ironman finisher, Work – Directorships in 3 companies.

When was your first introduction to the Automotive industry and why did you choose to work in the Automotive industry? What drew you towards it?

Always interested in Engineering (hands-on), and I am from South Birmingham close to Longbridge, so all of the industry around there was centred to Automotive.

Why the quality of equipment used in the Automotive is so important?

High volume has to be protected from mistakes that can be made by a person. Low volume is SO person dependant, but OEMs in this sector do not always see the ROI for mistake proofing within processes.

What are you most passionate about Automotive?

The speed of the industry and the fact that the pressure never drops.

Have there been any new developments that you are excited about?


Bentley interior aesthetics are industry leading. More and more they are designing for manufacture which is moving away from designers wish-lists that are not feasible.

What do you see as the immediate priorities for the industry are there any challenges that the Automotive industry faces?

Incentives to buy British brands with UK content (cost and tax benefits). Infrastructure to drive them.

What do you think the future looks like for the UK Automotive industry and do you have any predictions of new equipment changes/ requirements in the years to come?


Brexit and China manufacture needs a rethink. UK OEMs (albeit usually owned elsewhere) need to support UK manufacturers focussing on local content
Our Automotive History
Situated at the centre of the midlands manufacturing hub, Acres was one of the first suppliers when Toyota (TMUK) established their new factory at Burnaston, Derbyshire.
Toyota and Motorola pioneered the concept of 'Lean Engineering' which is at the heart of all Toyota's activities. Since that introduction 'lean' has become part of Acres DNA and is applied in all the industrial markets it serves. Acres extended its technical and commercial offerings and supplies product to Jaguar Land Rover and through other partnerships to Mini UK.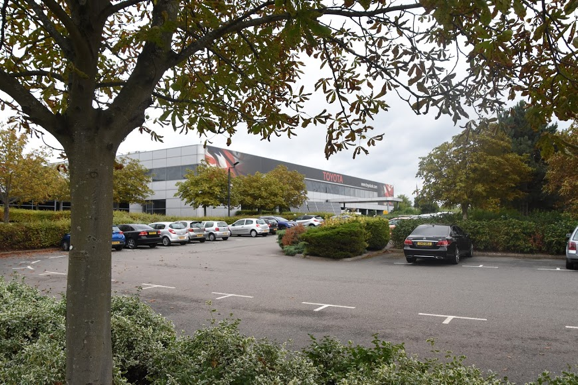 Case Study - Satisfy the needs of a major car manufacturer in replacing an old and cumbersome parts handling system with a bespoke concept and technology.
Problem Solving