Acres, Solutions Provider to the Automotive Industry
We provide the automotive sector with the products that improve the productivity and safety of production processes, enabling them to become more efficient and profitable.
You too can benefit from working with Acres, a supplier focussed on value-add and continual improvement. We understand the speed in which the industry moves and the key drivers.
Key Drivers
Key Drivers
Automotive customers benefit from a supplier that understands just in time and how important every second is when manufacturing a car.
It is fast paced, and can be greatly impacted by delays if equipment fails. Even in the most sophisticated and advanced assembly lines there are still manual operations required to deliver components and present them in the right orientation for unloading and to despatch in the correct batch size. Whilst majoring on production, the automotive sector is highly focussed on ergonomics, safety and quality.
Saving seconds in a process has a huge impact.

Component protection and quality is critical.

Team engagement & ergonomics is key to success.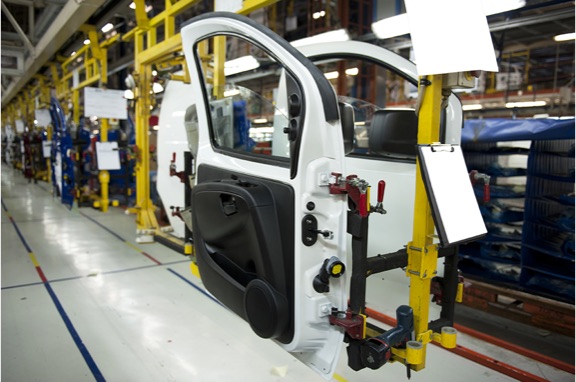 Expertise
Expertise
We specialise in the design and fabrication of equipment that is used in the manufacturing process, such as flow racks, AGV dollies, tow-trains, assembly dollies stillages, trolleys etc.
The products we deliver into the automotive sector aim at improving quality, team member ergonomics and process 'takt' time. This can be anything from kitting media to deliver components from a logistics sequencing centre to a production build line; all the way to semi-automated equipment for carrying out specific operations. We harness our knowledge, experience, technology, intellectual property and a belief in continual improvement to offer a complete service that stands apart from other companies of our nature.
World class product design.

AGV integration, tow-trains & stillages

Multi-sector solutions
Expert Insight
Question and Answers with Automotive Industry Insider Paul Kirkley — Kaizen Group Senior Leader.

Toyota Motor Manufacturing Ltd is the British manufacturing subsidiary of Toyota. The main factory is at Burnaston in Derbyshire.
Tell us about yourself- Who is Paul? When you aren't working, what do you like to do to relax?

Total relaxation for me is spent away on holiday with my wife reading a book and listening to music. In my spare time I manage, promote and put on shows for some great bands and artists. Check out your local music scene, I am convinced you would be impressed!

What has been the biggest achievement that you are most proud of?

My greatest inspiration are my wife and children. Despite the many obstacles life has thrown at them, they are the most beautiful, hardworking, inspiring individuals that I have the pleasure to know. In terms of my music, I have recently completed a successful 10 date UK tour with one of my artists. A real bucket list achievement.

Why did you choose to work in the Automotive industry? What drew you towards it?

I have always had a passion for cars. I left school and worked for 14 years in the automotive accident repair sector, moving on to Toyota Motor Manufacturing (UK) Ltd (TMUK) in 1998 in their paint department. 25 years later I am still here working with great colleagues and friends.

How would you describe your job role at Toyota

I have been fortunate enough to have varied job roles since joining Toyota. Progressing from a fresh faced employee on the production line to managing a team of 28 employees. Through to working on new model projects and implementing kaizen (continuous improvement) through the application of the Toyota Production System (TPS). I am also a licenced 'Toyota Institute' trainer of TPS & Kaizen and through this, really enjoy developing others

What are you most passionate about in the Automotive Industry?

One of the key Toyota beliefs is 'Respect for people' and this is embedded in the company DNA as well as my own. Through effective team working and using TPS tools to visualize opportunity, anything is possible. Then when you can see opportunity and you are given the support to improve. It is a great motivator. I have been through this cycle many times and been energised by the process. As a result, I am passionate about sharing this with others and guiding them through the process to make our production methods better, smoother and more efficient.

Have there been any new developments that you are excited about?

I believe that the hydrogen fuel cell Toyota have developed can offer a significant solution in terms of zero emissions mobility. Just like Hybrid in in 90's, I believe Toyota will lead the way in hydrogen fuel cell product innovation.
Our Automotive History
Situated at the centre of the midlands manufacturing hub, Acres was one of the first suppliers when Toyota (TMUK) established their new factory at Burnaston, Derbyshire.
Toyota and Motorola pioneered the concept of 'Lean Engineering' which is at the heart of all Toyota's activities. Since that introduction 'lean' has become part of Acres DNA and is applied in all the industrial markets it serves. Acres extended its technical and commercial offerings and supplies product to Jaguar Land Rover and through other partnerships to Mini UK.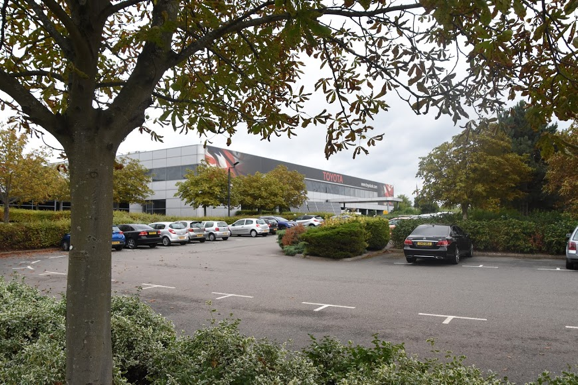 Case Study - Satisfy the needs of a major car manufacturer in replacing an old and cumbersome parts handling system with a bespoke concept and technology.
Problem Solving