Acres, Solutions Provider to the Marine Industry
The products we deliver into the marine industry are made to specification and certified to customer requirements. We also work with the marine industry supply chain enabling other marine manufacturers to become more efficient and cost effective by investing in our custom products that deliver process improvement.
You too can benefit from working with Acres, a supplier focussed on value-add and continual improvement. We understand the speed in which the industry moves and the key drivers.
Key Drivers
Key Drivers
We supply products to the leading manufacturers in the marine supply chain to improve productivity, reduce lost time, improve safety, and save money.
This allows marine industry manufacturers to become more efficient and profitable while easing the stress put on their production capabilities.
We specialise in the design and fabrication of equipment that is used in the manufacturing process. Our journey with the marine industry began a number of years ago supplying products including, but not limited to stillages, kitting media, and access platforms. We also manufacture products directly for the marine industry including: deck equipment, handrails, lifting beams, hoist arms etc.
Consideration of the environment is paramount.

Product user safety is critical.

Maintenance considerations are important.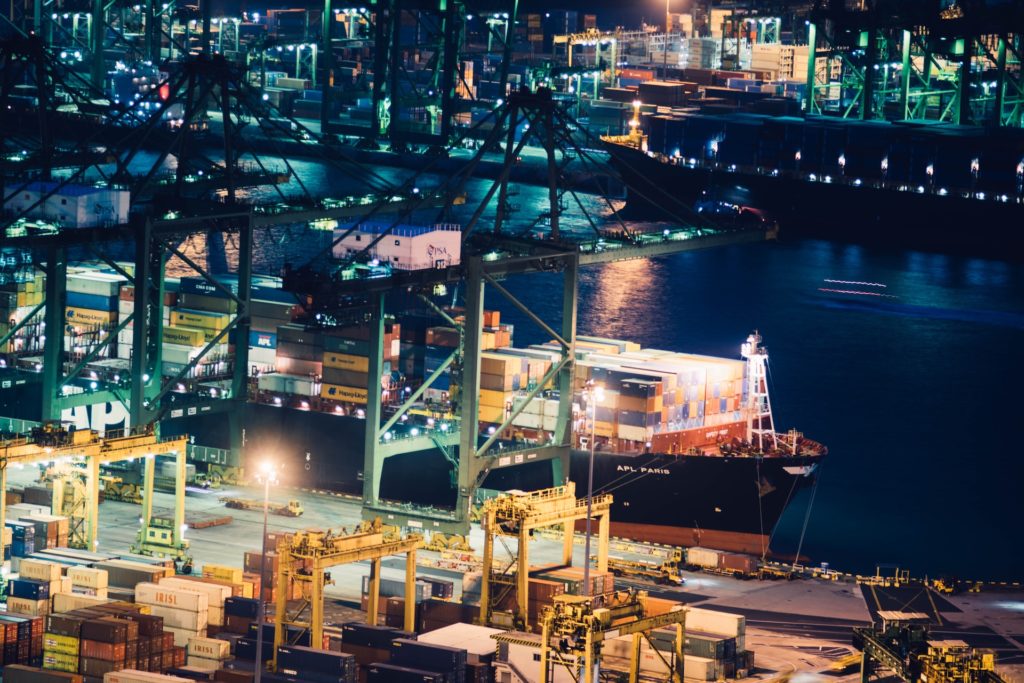 Expertise
Expertise
We harness our knowledge, experience, technology, intellectual property, and a belief in continual improvement to offer a complete service that stands apart from other companies of our nature.
You can choose from numerous engagement methods, either working with us purely on 3d CAD design, complete supply of a product or one of our specific processes: fabrication, laser cutting, tube manipulation, powder coating, electro-mechanical assembly, and installation services.
Our high quality products are manufacturing in the UK by certified welders using calibrated welding plant. Check out our other certifications here including our cyber security certificate here.
World class product design.

Stillages, Access Platforms, Lifting Equipment

Robust, fit-for-purpose products, designed to last
Expert Insight
Q&A with Andy Dou, Head of Operations at TP Group.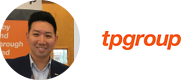 TP Group have been delivering innovation and technology for over 60-years.
What has been your biggest achievement that you are proud of?


Being accepted onto the MBA Strategic Leadership Programme at The University of Portsmouth last year. For me, who was never the best academically, it was a huge achievement to enrol at the university as a master's degree student at 41 years old! I'm now in my final year and due to graduate next year. This will no doubt be my biggest achievement.

When was your first introduction to the marine industry and why did you choose to work in the Aerospace industry? What drew you towards it?

I started out in the industry over 25 years ago in Rosyth Dockyard in Scotland. I left school at 16 and got an apprenticeship as an Electrical Fitter, shortly before Babcock took over. For many years, the dockyard and their training centre, had a good reputation of producing and developing young talent. There were generations of families that started out in the dockyard, and my Dad actually completed his apprenticeship there as a Mechanical Fitter / Turner.

Why the quality of equipment used in the marine is so important?

The industry is heavily regulated by safety, environmental and nuclear legislation. The specification and quality of the equipment is vitally important and mission critical. The equipment used tends to be bespoke, highly complex and has to perform in harsh environments. The industry provides the technology that protects nations all over the world and our job is to develop and manufacture equipment of the highest quality and offer value for money so our customers can get the most for their budget.

What are you most passionate about the marine industry?

I'm passionate being part of the development of cutting edge and innovative technologies, solving complex problems, and making a positive difference to the UK's safety, economy and environment. As a trading nation surrounded by sea, it is fundamental to our economy that the sea lanes remain safe and open. I'm proud to have worked on the UK's largest and complex shipbuilding programmes, from the Type 45 Destroyers to the Queen Elizabeth Class (QEC) Aircraft Carriers and now playing a part in maintaining the Continuous At Sea Deterrent (CASD).

Have there been any new developments that you are excited about?

The marine industry is a significant contributor to the pollution of our planet, with an increase shown in recent years. The International Maritime Organisation (IMO) has set a directive of cutting 50% of emissions by 2050, so the industry has been working on alternative and innovative solutions to power sources such as marine electrification to replace fossil fuels and reduce the carbon footprint. The UK's 2050 net zero target will require the UK to bring all greenhouse gas emissions to net zero by 2050. This will drive innovation and opportunities in developing technology like carbon capture and storage. I'm excited as we at tpgroup are evolving our hydrogen generation capability to deliver an innovative modular and customisable green energy system to develop hydrogen safely and efficiently for a range of applications and industries.

How has the marine industry been affected by COVID?

More than 95% of the UK's imports and exports are moved by sea. Companies operating in the industry range from multinational prime contractors, OEM's (Original Equipment Manufacturers) to SME's (Small Medium Enterprises) that provide specialist support for a specific technology they've developed. There are also the suppliers that develop and supply components to the larger companies. As well as developing new products, a huge part of our job is the maintenance and through-life support of existing equipment. We have had to adapt quickly to remain operational. Like other industries, we have had to review and strengthen our supply chain, as highlighted as a weakness by COVID. I think the need for adaptability and diversification of companies is more important now than ever before.

What do you think the future looks like for the UK marine industry and do you have any predictions of new equipment changes/ requirements in the years to come?

The world is evolving faster than ever before, and I expect technology and innovation to transform the industry, as we make better use of autonomous and digital technologies. Digitalisation could lead to more efficient, streamlined operations, while automation and other high-tech solutions will open up new opportunities. As well as our heritage of gas management and producing packaged systems for mission critical environments, we at tpgroup are already working in the field of AI and digital optimisation in the UK and on a global scale. We will likely see a change within the marine industry along with others, with more highly skilled roles available in sectors that are already innovating and embracing future technologies, and new opportunities for British businesses to develop new, green technologies to help deliver zero-emissions.
Our Marine History
We specialise in the design and fabrication of equipment that is used in the manufacturing process.
Our journey with the marine industry began a number of years ago supplying products including, but not limited to stillages, kitting media, and access platforms. We also manufacture products directly for the marine industry including: deck equipment, handrails, lifting beams, hoist arms etc.
Our relationship with TPG

Marine & Acres DNA

Designed solutions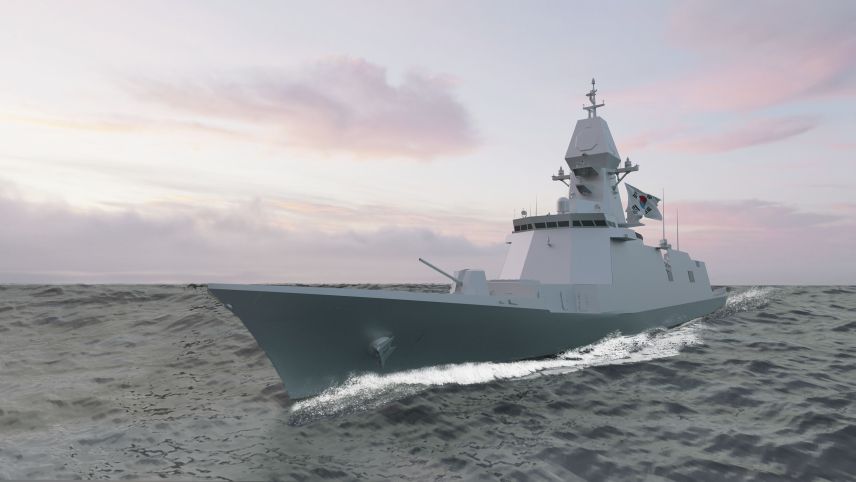 Case Study - Provide a significant advancement in the handling and moving of very intricate fin blades used in the marine industry.
Fin blade Clamping Cradle