Farnborough's Airshow is one of the world's biggest aerospace and defence trade shows. With 1,500 exhibitors from across the industry; FIA provides a variety of business opportunities and networking for its global audience.
The event is a great platform to make new contacts or reconnect. Experience a showcase of flying and static displays and state of the art technology and too gain valuable insight into the industry.
Representatives from Acres had a fantastic time during the Farnborough Airshow.
They were privileged to attend the Aerospace Unlocking Potential celebration, which aims to support the aerospace supply chain in the Midlands by helping to unlock its innovation potential. During this celebration, they were delighted to meet with successful East Midlands manufacturers.
It was excellent hearing about the sustainability developments and how Rolls Royce set to power Vertical Aerospace's all electric aircraft integrated with ground-breaking technology. The aircraft will carry up to four passengers for 120 miles, at cruise speeds of over 200mph with a goal to certify in 2024.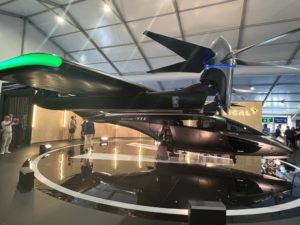 Our representatives had a lovely time reconnecting with our client Incora who were showcasing a parts chest we manufactured on their exhibition stand. The representatives also had the chance to meet with potential new clients and explored opportunities in the US.