Lively and progressive discussions at UOD Industry Advisory Board
Last week Luke Parker met with the University of Derby Industry Advisory Board to discuss the Uni's incorporation of new technologies and the exciting events for students.
Hydrogen is going to play a big part in our future and we support Derby with their forward thinking approach. 
Derby has declared its aim to be the driving force in the UK for future fuel technologies. With the expertise of Derby's manufacturing process, they plan to entirely reform the way low-carbon energy is used to power homes, transport and businesses.
The innovative proposal is to harness the potential of Nuclear and Hydrogen power.
Their determination to become a leading example of what is possible with low-carbon energy will benefit the city's economy and carbon footprint. This will in turn generate jobs, reduce energy costs and positively influence Derby's coronavirus economic recovery plan by decarbonising the city.
Great to hear that the East Midlands Institute of Technology (IOT) is gaining traction and moving forward.
The Government has given the green light for a new £13m East Midlands Institute of Technology (IoT). This new institute will consist of The University of Derby, Loughborough College, Loughborough University and the Derby College Group (DCG), each will play its part in providing the ground breaking skills needed for a new digital industry initiative.
The IoT will specialise in programmes such as Engineering and Manufacturing Technologies; Information and Communication Technology; Science and Mathematics and Construction, Planning and the built environment.
We are enthusiastic about this institute and we are anticipating remarkable changes within our industry.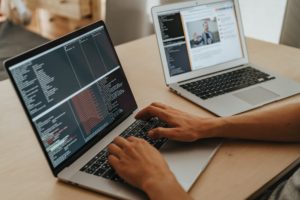 Exciting preparations for Science Week 2022 including a Hackathon which will see students go up against RR
As the British Science Week approaches Derby University plan exciting challenges for students to take part in, capturing the students imagination and opening the possibilities of how they can impact the world around them.
This includes a Hackathon, an event in which a large number of people meet to engage in collaborative computer programming. As a business where we pride ourselves on investing and equipping the future, we are encouraged by such an exciting programme for students to get involved in.
Read more from our sources at University of Derby here: