RAF Team Training at RAF Waddington
Fantastic to see the RAF bobsleigh squad training over the weekend at RAF Waddington.
They were putting the new sled through its paces in preparation for the next bobsleigh season. The new practice sled designed and manufactured by Acres Engineering features improved ergonomics simulating a real life sled and increased functionality.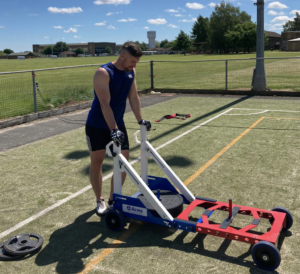 The RAF Bobsleigh Team has been competing for over 30 years and has provided Athletes opportunities to compete at Inter Service (IS) level all the way to the Winter Olympics in both Male and Female Teams.  A noticeable rise in successes of the Team and individuals over the last 6 years has been enhanced by providing Athletes with the right kit and equipment to give them the platform to display their talents and produce some incredible results.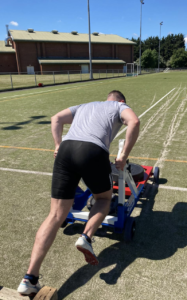 Read more on the team here: https://www.raf.mod.uk/news/articles/the-royal-air-force-bobsleigh-team/
Read more about RAD Waddington here: https://www.raf.mod.uk/our-organisation/stations/raf-waddington/