Successful Rail RSN Exhibition 
RSN 2021 was held at the impressive Velodrome venue in Derby. RSN 2021 was Acres first 'post-lockdown' Rail Industry Exhibition, and it was certainly not a let down!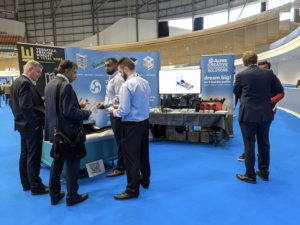 With high levels of foot traffic, visitors to the stand and potential clients, the show was a big success for Acres. The RSN exhibition is an indoor Rail show focussed specifically on Passenger and Freight Rolling Stock, Technical Enhancements, Depot Equipment, Ancillary Services and the Rail Supply Chain. Acres benefit from being able to offer services and add value to most manufacturers that work in these areas.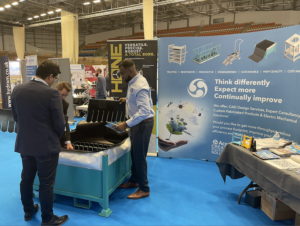 The Acres team enjoyed demonstrating products on the stand; such as its anti-corrosive technology for component storage along with its services such as out sourced design, laser cutting, water jet cutting, fabrication and powder coating. The stackable stillage on display featured a plastic box with interchangeable dividers allowing hundreds of configurations whilst be encapsulated in an anti-corrosive bag and waterproof cover allowing components to be stored for up to 10 years in a protected state. The product has been hugely popular with a recent delivery of 60 units to a client in Italy. The stillage is used for kitting of components, long term storage and transport of parts throughout supply chains.
Check out the event here: https://www.rsnevents.co.uk/
Check out our Rail page here: https://acres.engineering/rail/
Check out our page all about the Rail Forum here: https://acres.engineering/rail-forum-midlands/