Preparing for the way ahead
In a Q&A session, MAA chief executive, Dr Andrew Mair examines the impact of the Covid-19 pandemic on the region. The Midlands Aerospace Alliance (MAA) represents more than 300 regional aerospace businesses, supporting them in developing new technologies, boosting competitiveness and winning new business.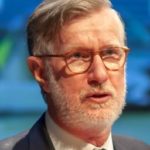 Dr Andrew Mair, chief executive, Midlands Aerospace Alliance
Midlands' aerospace companies worth to the UK aviation industry in terms of turnover and employment prior to the Covid-19 crisis was estimated to generate over £8-9 billion – around a quarter of the UK total. The equivalent of approximately 45,000 jobs were provided across aerospace in the Midlands, not including the region's airports and RAF bases.
The Midlands benefited greatly from 15 years of solid growth – for example through the twin-aisle Boeing 787, Airbus A380 and A350 XWB – and could therefore be the region in the UK most affected by the crisis. Overall, 80% of revenue from companies in the region comes from commercial aerospace and a significant proportion from Rolls-Royce, which is in the process of making drastic reductions to costs and jobs.
Q) What kinds of financial assistance have been made available for members during the crisis?
We don't currently have data on which of the Government's financial schemes aerospace companies in the Midlands have taken up or whether they have sought support from ADS. The furlough scheme has been welcomed, but we believe there was low adoption during March/April because aerospace customers were still requesting their suppliers to deliver on time and in full. Over 40 companies also shifted their operations to produce ventilators.
Now airlines are cancelling/suspending orders – and the aerospace primes are making significant cut-backs to programmes, we expect more employees to be furloughed in the region and, in all likelihood, more redundancies.
Q) What has the MAA done to help members make it through the crisis?
We have changed the way we operate in order to best support our members during this time. Since March, we have been running two virtual networking sessions per week, which give members the latest industry insights, funding news and best practice while enabling everyone to stay connected. So far, over 100 companies have benefited.
We've also been working on a five-point plan to help rescue and recover the aerospace supply chain in the Midlands. This is focused on ensuring safe and productive workplaces, seeking 're-launch' funding for supply chain companies, developing a resilient supply network, creating business opportunities – for example through diversification – and turning ideas into revenue by supporting innovation.
Q) What feedback have you received from members most affected by the pandemic?
The crisis hit members especially hard because some were already being impacted by the suspension of the Boeing 737 MAX programme and others had built up stocks for Brexit. The industry was also geared up for much higher rates and for it to continue to ramp up. No one anticipated a sudden stop. It's caused a whiplash effect down the supply chain.
There have been complaints as to the way some customers have been demanding blanket price reductions, without regard to the fact this could quickly make them insolvent. We recognise that companies will need to cut back, but a more tailored approach is required and greater sensitivity. Supply chain companies themselves are also making significant cutbacks.
Q) Should aerospace companies be using this downtime to 'reset'?
We're not expecting downtime in the aerospace industry. Some will be working harder just to keep afloat and many will end up jobless. The crisis will certainly test manufacturing systems and may lead to the rapid changes required to ensure they're more efficient and productive in order to meet cost challenges and minimise future issues.
We project that by 2021, the growth in employment generated in the Midlands between 2005 and 2019 could have been wiped out. Taking regional economic multipliers into account, the Midlands could lose 20,000-25,000 jobs related to or supported by the aerospace industry over the next 12 months.
Q) Have there been any good news stories from across the Midlands?
The dedication of the 40 aerospace companies across the Midlands that stepped up to produce components for ventilators for the NHS was fantastic. Many worked night and day to meet the ambitious targets, some delivering tens of thousands of parts.
The supply chain went largely unrecognised as the focus in the media was generally on the great work being done by the 'big names'. But these smaller companies were instrumental in meeting the challenge.
It was recently announced that over 100 aerospace engineering jobs are being created at Birmingham Airport to convert Boeing 737s into Boeing E-7A Wedgetails for the Royal Air Force which will be based at RAF Waddington, also in the Midlands.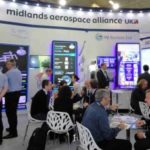 Q) In general, are there any positives to come out of this?
Although the industry is going through a devastating time, there may be some positives. Organisations have been forced to embrace flexible working and put systems in place to enable virtual ways of working. This could enable more people to work more flexibly long-term, benefiting from a better work/life balance. This could also help to increase the diversity of workforces with employees better able to accommodate all the demands in their lives. Production systems should emerge much stronger, having been tested to their limits.
Q) What kind of aviation landscape will emerge when things return to normality?
We expect the aerospace industry will recover to three quarters of its former size in 3-5 years, with a slowdown in both R&D and the development of new aircraft. Several aerospace supplier factories will have closed and all their employees will have lost their jobs, with their remaining work moved to other sites to bolster their output. They probably won't return. Recruitment is unlikely to rise again until the industry begins to recover and regrow. Young people, in particular, may lose out due to apprentice and graduate scheme cuts.
Q) Explain more about how the MAA has enabled a 'virtual' network?
We adapted quickly into a virtual operation. In addition to the two weekly online networking sessions we hold per week using Microsoft Teams, meetings with contacts over the world became virtual and we increased social media activity significantly. We've also kept up our existing electronic communications, for example, our regular newsletter. We've had to postpone most of our events, but still hope to have a socially-distanced members barbeque over the summer.
There will be some permanent changes to the way we work. We'll continue to support working from home and keeping some meetings in a virtual format. We've discovered that there are some great advantages to operating virtually – especially for small meetings – and want to harness this.
Q) Finally, what has been the MAA's response to the force majeure invoked on Farnborough Airshow?
At Farnborough Airshow, we normally host a stand at the heart of the UK pavilion along with a number of our members. This year, the Airshow was set to be our biggest yet.
We were disappointed by the ADS/FIL announcements and the cancellation process. We recognise the challenges and the financial implications for the organisers, but the general view we hear from members is that the organisers didn't seem to be taking a collective view and to be considering what was best for the UK industry as a whole. The risk is long-term damage to the reputation of the UK aerospace industry as a reliable business partner. We do hope that the situation can be recovered.
Source: https://www.midlandsaerospace.org.uk/aerospace-manufacturing-am-interview-jun2020