3 point bounce back plan discussed by Minister at first ever virtual event
Yesterday (3rd September) Acres attended the first ever virtual Defence Procurement, Research, Technology & Exportability (DPRTE) event.
We're closely monitoring how these events are received and how they will impact long term future engagement methods.
Jeremy Quin MP, Minister of State for Defence Procurement opened the event outlining the new challenges faced in Cyber, AI and Space.
He also praised the defence activities being carried out by manufacturing companies in all four corners of the UK and the critically close relationship between the MOD and industry.
It was interesting to hear the announcement of the 3 point 'bounce back' plan geared to driving future exports and exciting to learn more about the continued support for SME's which currently equates to 19.3% of MOD spend.
Other fantastic keynote speakers included Andrew Forzani, (Chief Commercial Officer, UK Ministry of Defence), Rob Solly, (Division Head, Dstl), Jonathon Pollock, (Deputy Director, Navy Commercial), Claire Kober OBE, (Managing Director of Homes, Pinnacle Group), Jim Carter, (Commercial Director, Submarine Delivery Agency) and Scott Petty, (Chief Technology Officer, Vodafone UK Limited).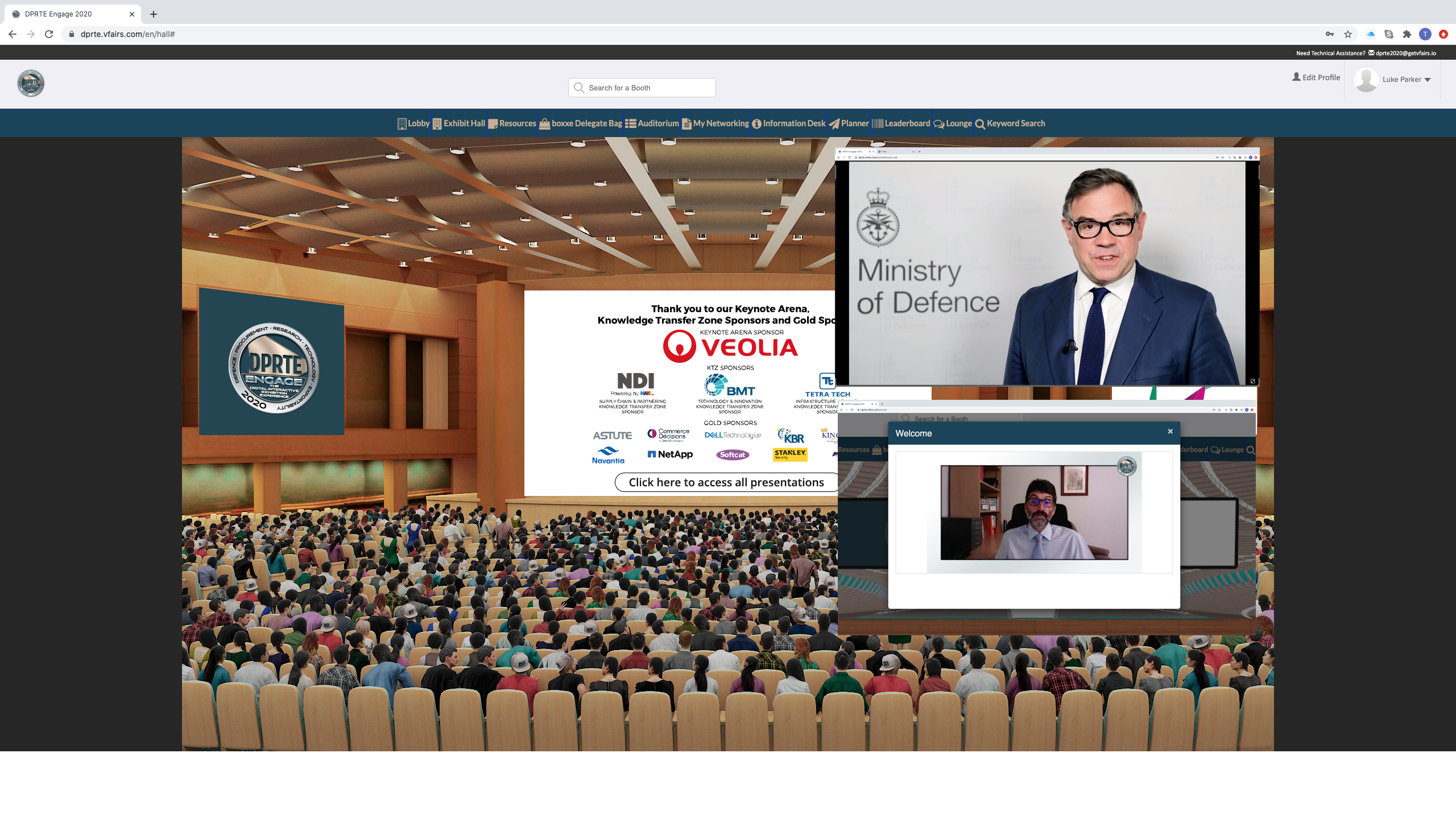 The UK Ministry of Defence is one of the largest public procurement organisations in Europe, managing some of the most complex and technologically advanced requirements in the world.
We know that Defence as a whole faces many challenges and the 'Modernising Defence Programme', announced in January 2018, has been established to meet those objectives. It will support the delivery of better military capability and value for money, both of which are of equal importance and focus for the MOD's Defence Equipment and Support (DE&S) procurement agency.
With a target of at least 25% of its procurement spend going both directly and indirectly to SMEs by 2022, the MOD recognises that small and medium-sized enterprises have a great deal to offer in promoting economic growth and is working to help SMEs, including social enterprises and charities, in gaining a greater share of defence-related business.
It was a first for this format but DPRTE Engage 2020 delivered well, providing an unrivalled innovative and interactive online event platform for both the buyer and supplier defence procurement community.