Acres Christmas Party 2022
With less than four weeks to go until Christmas, employees at Acres Engineering got their party gear on for a night at the Himalayan Gurkha in Derby.
Acres hired out the entire upstairs floor including an all-inclusive bar for staff to order drinks of their choice. The Nepalese restaurant served a mixture of platters for tables to share including; pickle trays, sizzling tandoori chicken and a range of curries. The waiters and staff of the family-run business were fantastic throughout the entire evening.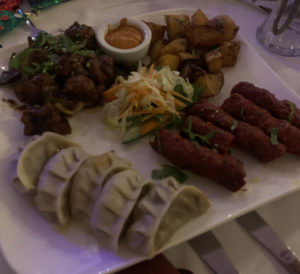 To give our employees a mystical surprise, we hired Magical Mayhem's Paul Brown to entertain everyone with his hilarious card tricks and balloon extravaganza. With the sound of laughter filling the room, it was obvious that everyone was delighted with his amazing Santa balloon helmet.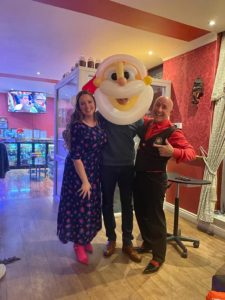 Decorations and props were arranged around the room earlier in the day by the Management Team at Acres who wanted to evening to be extra special for their staff. A big thank you to Melbourne Print for printing the custom table placements – a local business that create a variety of designs from business cards to posters.
Managing Director Luke Parker commented "Another fabulous Christmas Party at Acres Engineering to thank all of the team for their hard work, commitment and dedication to the business. A business is only as good as its people and we have a team of amazing people who work tirelessly to grow and develop the business".