Diving Right In for The SSAFA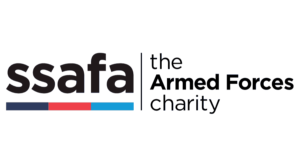 The Armed Forces charity offers support to those in service at any point of their military career. Providing care in the form of financial assistance and guidance. The SSAFA helps veterans or the youngest recruit on the journey to be free from debt, addiction or mental health problems and are committed to stand with them for as long as it's necessary.
At Acres, we want to stand with the SSAFA and demonstrate our support by fundraising for the charity. On Saturday the 5th of February Luke Parker will be putting himself through his paces by participating in a skydive over 5000ft high!
Join us and stand along side those who have so bravely served our country.
We have set up a Gofundme to raise money for the charity, every contribution helps and goes a long way towards a great cause that attends to the needs of those that have served us and our country. Thank you in advance for your contribution to this cause that means so much to us.
Help us reach our goal of £100 for the SSAFA here: https://www.gofundme.com/f/skydive-for-ssafa
More information about SSAFA, the Armed Forces charity: SSAFA, the Armed Forces charity, has been providing lifelong support to our Forces and their families since 1885. Every year, thanks to the donations, grants and legacies we received, we helped more than 85,000 people in need, from second World War veterans to young men and women who have served in more recent conflicts.
SSAFA understands that behind every uniform is a person, and we are here for that person – whenever and wherever they need our help.
Thank you so much for making a difference.
Read more about the SSAFA here: https://www.ssafa.org.uk/