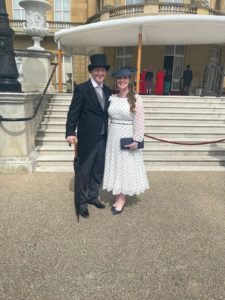 I hope you remembered your ties and hats Ladies and Gents!
Our Directing Manager and HR HSQE Manager were honoured to represent Acres at the Royal Garden Party. They were invited to this wonderful event as Acres have a signed covenant agreement and works to promote the Armed Forces. We've previously done many CSR engagements to contribute towards the Armed Force Charity.
The Armed Force Covenant was set into force in the UK in 2000; any business, charity organisation or local authorities can sign the covenant and are agreeing those who serve or have served and their families are to be treated fairly and respectfully.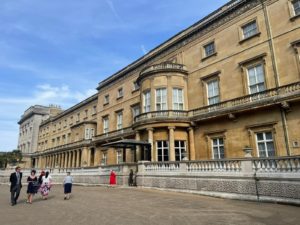 The annual Garden Party was once again held again at Buckingham Palace with permission from Her Majesty The Queen.
Three garden parties are hosted in the summer by a member of the Royal Family and are held to recognise the positive impact individuals or businesses do for their community. Invitation is for nominated guests in hope that it'll represent a cross section of people that deserve to be rewarded for their contributions to the community.