The MakeUK conference 2022 was once again a hub of knowledge, insight and geo-political forecasts!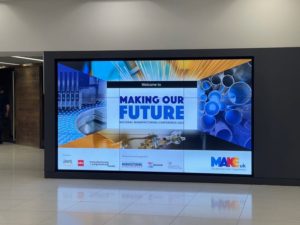 Steven Phipson, CEO of Make UK opened the conference saying that delicate green shoots of recovery are being challenged with eye watering cost increases and cost pressures to move forward with legislative changes such as net zero and digitalisation.
Andrew Neil delivered the impressive overview that we have come to know and love. He pressed home the message that now is the time to invest in people and technologies, predicting that inflation is back and here to stay so strategies and plans need to change around training and attracting talent.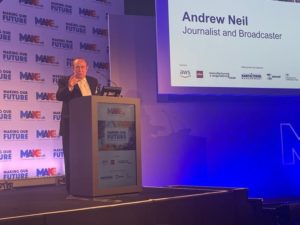 The Rt Hon the Lord Hague of Richmond kept the audience engaged stating that danger and demography are going to be the drivers of politics. Future governments cannot pay for these things without growth. His view of the UK's competitive advantage was innovation, talent and capital, decisive ingredients in for success. He believes that innovation is going to speed up with this decade being the fastest growth of innovation in the history of human civilisation.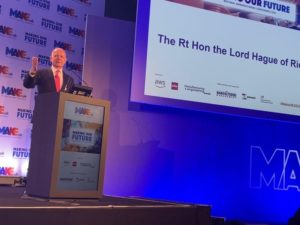 Finally The Rt Hon Kwasi Kwarteng MP highlighted that "manufacturing is vital to the future of this country and the green revolution."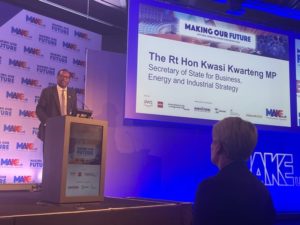 It was great to see Jonathan Reynolds MP – Shadow Secretary of State for Business, Energy and Industrial Strategy taking on the virtual welding exercise with the Make UK apprentices during the coffee break.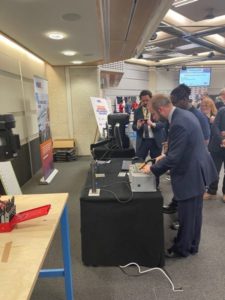 Well done Team Make UK, another fantastic conference!