The Mount Ring Container has been designed for use by a Midlands based aerospace OEM to safely transport high value gas turbine engine mount ring components. The parts are transported via HGV from Italy to Coventry and can be used for two of the companies two biggest volume engines. The solution stores the part in a diagonal position removing the need for a low loader and wide load escort, while also allowing a more direct route through Europe. The result is a saving in excess of £5000 per trip.
Acres were tasked with the manufacture, assembly and delivery of the Mount Ring Container units, to date we have delivered 10 of the total requirement of 27 units.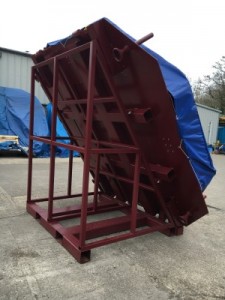 The solution consists of a mild steel support frame fabricated from heavy duty square and rectangular box section, and a separate container assembly fabricated from a combination of lighter weight box section and sheet steel panels. Following fabrication and assembly the unit is sealed to ensure parts are kept safe from unpredictable weather conditions while on the road. To the front, two drop-in doors provide access to the part, secured in place with latches. On top sits a PVC cover to further prevent any water ingress during transportation.
Mild steel and machined nylon were specified for the construction of the solution as they provide a solid structure to protect the part from damage while also providing significant advantages over other packaging solutions in preventing FOD (Foreign Object Damage) a key concern when using wooden boxes and containers.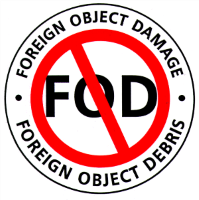 Approximate overall dimensions: 3500mm (L) x 2000mm (W) x 3500mm (H)
Acres Job REF: 7305
Have a design and development project you want the Acres team to look at? Can't see what you want? Need something different?
Acres Engineering is established as a leader in delivering bespoke creative engineered solutions. Many OEM's and tier one/ two suppliers in aerospace, automotive, rail and power generation industries have chosen us as their solutions partner because of our innovative attitude towards individual challenges and commitment to continual improvement.