Shadow Tools Board.
Designed for the organisation of tools.
Do your employees need an easy and effective way to identify tools to increase productivity? Look no further! The Shadow Tools Board design is a great solution to house tools, supplies and equipment. We've smartly manufactured hole patterns to accommodate industry standard fixings to make it easily adaptable.
You could reduce the waste you produce by not replacing valuable stock that has been misplaced. This product is a trouble-free design for your employees to put away equipment they've been handling. You can keep up-to-date with your stock control; accurate data cuts the time and cost for your purchasing team to order new stock, resulting in your business saving money.
Used to achieve an organised workplace, the Shadow Tools Board lowers the risk of your tools and supplies becoming damaged. This approach prevents injuries to your employees as it avoids the chance of trip hazards and harming themselves on the broken stock.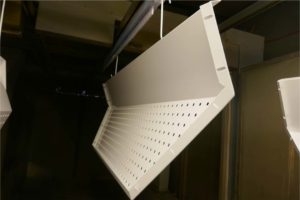 A vast variety of manufacturing and cleaning businesses can utilise this multi-purposeful, smart, storage solution for tools and parts that is easily accessible. Acres Engineering is a popular provider for clients looking for storage solutions, below is a Cleaning Trolley we've manufactured previously for a customer in the Aerospace industry.
Project REF: AD-1890-2021-01-1
Don't forget to like us on Facebook and check out our Blogs Page for more company updates.
Have a design and development project you want the Acres team to look at? Can't see what you want? Need something different?
Acres Engineering is established as a leader in delivering bespoke creative engineered solutions. Many OEM's and tier one/ two suppliers in aerospace, automotive, rail and power generation industries have chosen us as their solutions partner because of our innovative attitude towards individual challenges and commitment to continual improvement.